CCTV Viewing Widget - HIK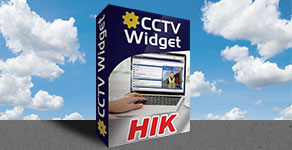 Compatible with HIK
The simplest way to view footage from your HIK Recorder, ideal to give to staff or temporary users access to a camera image without allowing full access to the client software.
SOFT1640
SOFT1640
View Offer
SoftCCTV.com
https://softcctv.com/store/Item/CCTV-Security-Viewing-Widget-Hik
CCTV Viewing Widget - HIK
CCTV Viewing Widget - HIK
Keep one eye on your CCTV camera at all times with this useful desktop viewing widget (HikVision DVR version)
Keeps a live camera feed on your PC desktop
Always stays on top of other program windows
Local or remote viewing - keeping your eye on another site
Talkback feature for speaking back to site
Automatic or manual channel switching
Resizable window so it doesnít obscure your work
Our friendly CCTV Viewing Widget is a simple but extremely useful PC program that allows you to have a single camera live on your PC screen in a resizable window. The window stays on top of other applications so that you can keep an eye on key areas like a reception or nursery without breaking from your work. The window can be with or without a frame to suit your requirements.
This software is available as a download link supplied by email after checkout.
Exec Time: 0.090347 Seconds Memory Usage: 3.238037 Megabytes