RoboPlate - Configure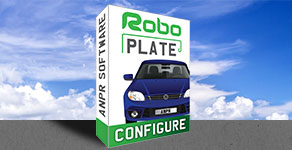 RoboPlate
Forming part of the main RoboPlate software, the 'configure' feature allows you to add more meaningful or personal data to your RoboPlate results.
SOFT1037
SOFT1037
156.96
SoftCCTV.com
https://softcctv.com/store/Item/RoboPlate-ANPR-Number-Plate-Recognition-Database-Configuration-Module
RoboPlate - Configure
RoboPlate - Configure
RoboPlate "Configure" module allows setup and management of your ANPR database from an additional PC
A fantastic tool for managers and system administrators
Add personal data to number plates for easier management
Create groups and decide how they are handled
Create actions and apply them to specific groups
For use with Standard single channel RoboPlate software
Already built in to RoboPlate Standard, 'Configure' is also available as a stand-alone module for installation on additional PCs on the same network. This allows a second user/PC to connect to the main database which can be useful for integration with separate access control or time keeping systems.
This is designed for use with the RoboPlate Standard 1-Channel version code: SOFT1030.
This module is an add on for extra users/PCs to have the same search powers on the database as is available with the main PC itself where the full copy of RoboPlate (or Lite) is installed.
RoboPlate FTP add on : uploads your number plate images to a secure storage area in the cloud whether your own website or a 3rd party service, you can decide. An ideal way to gain off-site access to the recorded plates.
Exec Time: 0.098258 Seconds Memory Usage: 3.380997 Megabytes