SightMaster
Bespoke & custom written commercial software solutions, ideal for multi-site organisations.
SightMaster
SightMaster
SightMaster Commercial CCTV Solutions are a range of software modules to help with day to day management of CCTV and security over multiple trading sites. Designed to ease the role of the security team, they can save significant man hours each week ensuring cameras and recorders are all up and running, storing snapshots from different sites and recorders and more. They are a great tool for any loss prevention team.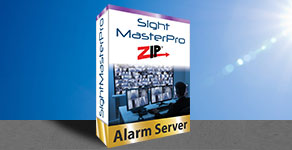 This clever module listens for alarm notifications from each DVR or NVR across multiple sites, logging them to make them available to monitoring PCs eliminating bottlenecks and avoiding duplication of tasks by a team.
This software is available as a download link supplied by email after checkout.
Exec Time: 0.111963 Seconds Memory Usage: 3.358528 Megabytes