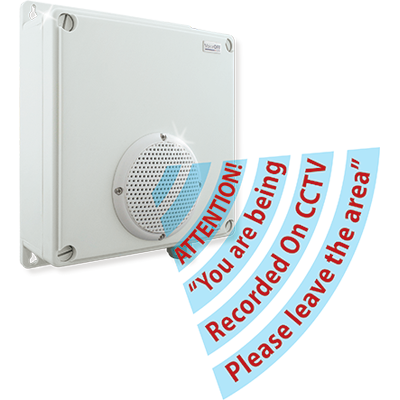 Files and software for use with MP3 players & voice annunciators
Range of add-ons for voice annunciators including message scheduling software and a wide range of MP3 files.
VoiceOff Loudspeakers
VoiceOff Loudspeakers
Voice annunciators or loudspeaker systems such as the VoiceOFF are a great addition to any CCTV or security system. In particular they can add an extra presence that helps deter intruders or vandals from damaging a property but on the flip side they can also be used to welcome visitors to your premises or help inform them or staff of useful health & safety information.
A loudspeaker unit that will play back messages when an alarm is triggered.
Exec Time: 0.17142 Seconds Memory Usage: 3.390511 Megabytes