VoiceOFF Loudspeakers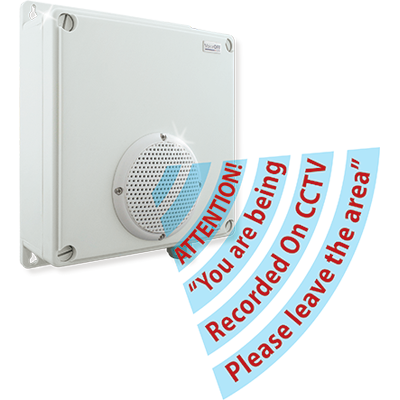 VoiceOFF Loudspeakers
Voice annunciators or loudspeaker systems such as the VoiceOFF are a great addition to any CCTV or security system. In particular they can add an extra presence that helps deter intruders or vandals from damaging a property but on the flip side they can also be used to welcome visitors to your premises or help inform them or staff of useful health & safety information.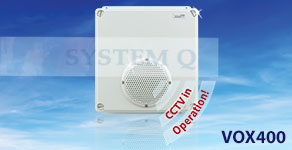 The new Voice Off can be triggered to play stored MP3 sound files using a hard-wired trigger such as a door contact or PIR or by software, using its new network connection or even by its RS485 input with an access control system.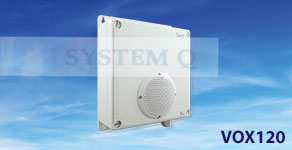 Designed specifically for the VoiceOff unit it simply adds an extra speaker to your unit allowing you to cover a larger area.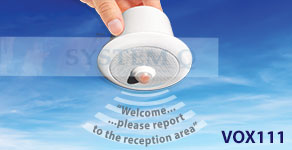 The VoiceOFF "VOX111" is a great way to automatically play pre-recorded messages to visitors at your business.
Exec Time: 0.028618 Seconds Memory Usage: 1.084328 Megabytes